leader's Speech
---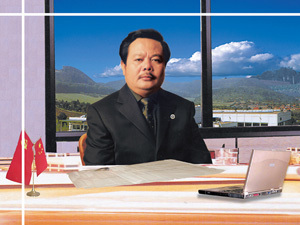 Yesterday, Ruiyu only had a blue sky, full of ambition and enthusiasm; over the years, the rapids, the waves washed the sand, and the hardships; today has become a trend-setter in the industry. Brand-new business philosophy, excellent human resources, advanced management system combined with high and new technology have made Ruiyu brand; good social reputation and profound corporate culture have formed Ruiyu's perfect connotation system.
Since its establishment, Ruiyu has always adhered to the core concept of professionalism, which is reflected in two aspects: on the one hand, professional technology and skills, on the other hand, it is based on the professional thinking and attitude of the former. On this basis, we create a management team, interpret perfect details, achieve a rich system, precipitate healthy quality, and explain passionate service. Let all our customers and partners have a deep understanding: choose Ruiyu, professional guarantee!
Dear friends from all walks of life: Thank you very much for your support and love for our company over the years! We will continue to develop a new generation of battery products under the guidance of the new corporate development strategy to create more brilliant performance for the automotive industry in the 21st century.
SHANDONG RUIYU ACCUMULATOR CO, LTD.
Add:Dushankou, Nanshahe Town, Tengzhou City, Shandong Province
WeChat
---