Research Center
---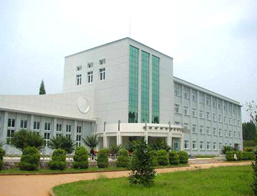 We always use our own strength to continuously increase the investment in scientific research and development funds, devote ourselves to the transformation of equipment and the improvement of the technical content of products, and constantly expand the scale of the enterprise, so that the enterprise is always in the forefront of the domestic industry.
At present, the lead industry company has the world's leading alloy lead manufacturing process technology. Because of its large-scale production equipment and complete analysis and testing equipment, it can not only strictly control the main components of electrolytic lead and lead-based alloys, but also effectively control the impurities. The performance of electrolytic lead and lead-based alloys produced by us is more excellent, and the adverse effects on battery performance indicators caused by excess impurities are completely avoided. The injection molding company has 50-3000g large and medium-sized fully computer-controlled injection molding equipment, as well as a partition spraying and rolling production line. Can produce a variety of series of battery cells and battery separators. The plate company has Shimadzu-type 6T lead powder machine, cast plate production line, plate coating production line, and non-welding chemical production line produced by China Shipbuilding Industry Corporation (454 military enterprises); the assembly company is equipped with advanced automatic battery assembly production line and computer Controlled battery quality inspection line.
From the production of electrolytic lead, lead-based alloys, battery cells, separators, and plates to the assembly of batteries, we have formed a huge production and manufacturing system. Relying on our advanced and mature technology and perfect scientific and systematic quality management system, each process is carefully operated and strictly checked to ensure reliable and stable product performance. Especially in terms of battery charging performance, cycle life, water loss performance, appearance and other aspects, it has the unparalleled advantages of other manufacturers. It is precisely because we have advanced process technology, equipment capabilities and advanced product testing system that our product performance can be continuously improved and the modernization of the enterprise can be steadily advanced.
SHANDONG RUIYU ACCUMULATOR CO, LTD.
Add:Dushankou, Nanshahe Town, Tengzhou City, Shandong Province
WeChat
---