Quality Assurance
---
Product quality is the life of an enterprise, the hope of the society, and the basic guarantee for the continuous development of Ruiyu. Pursuing the high grade of product quality is the eternal theme of every employee of Ruiyu Company.
From product design and development to product manufacturing, in accordance with the comprehensive international ISO9001:2000 quality management system throughout the entire process, all employees in line with the "excellence, strict control" quality control belief, relying on our advanced equipment capabilities, and the United States Baird FHQ A complete set of analysis and testing equipment represented by atomic absorption vacuum direct reading spectrometer and its advanced microcomputer-controlled on-line battery production testing line strictly control every link in the battery production process, so that the battery products we produce are of high quality. exact reliability.
In order to always maintain the connotation of product technology and the high quality of products, each material required for production must be provided by suppliers that have passed the international quality system certification, and the company's strict testing process has controlled the quality of each material. The performance fundamentally guarantees the quality and performance of our battery products, so that our "Ruiyu" brand battery series products stand out in the fierce market competition.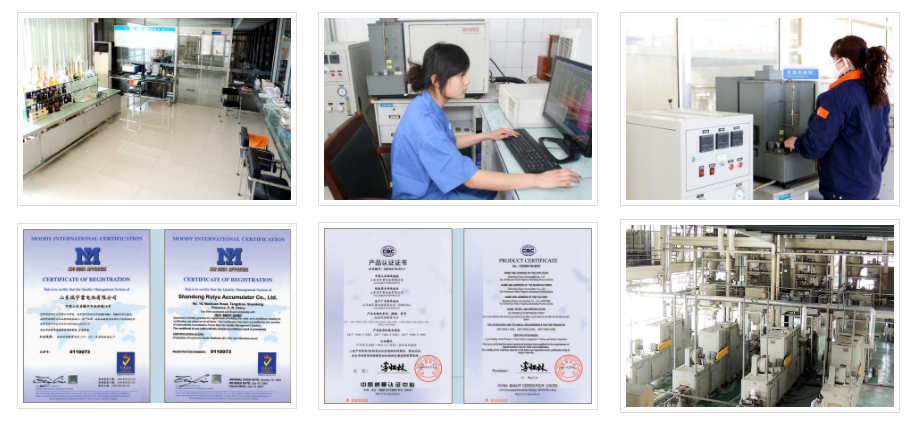 SHANDONG RUIYU ACCUMULATOR CO, LTD.
Add:Dushankou, Nanshahe Town, Tengzhou City, Shandong Province
WeChat
---